This project is a mixture of my love for graphic design and the LGBTQ+ community. I identify as nonbinary and this project was directly inspired by some of the struggles. On the surface, my project was about making clothes, but ultimately it went much deeper than that. This line is focused on bold expressive clothing rooted in LGBT history. I designed a tag on the sleeve that allows individuals to display their pronouns, at their own discretion. The design of the t-shirts was all based on LGBTQ+ movements and activists. The patterns I developed were to signify identity and the journey that LGBTQ+ individuals face towards self-acceptance.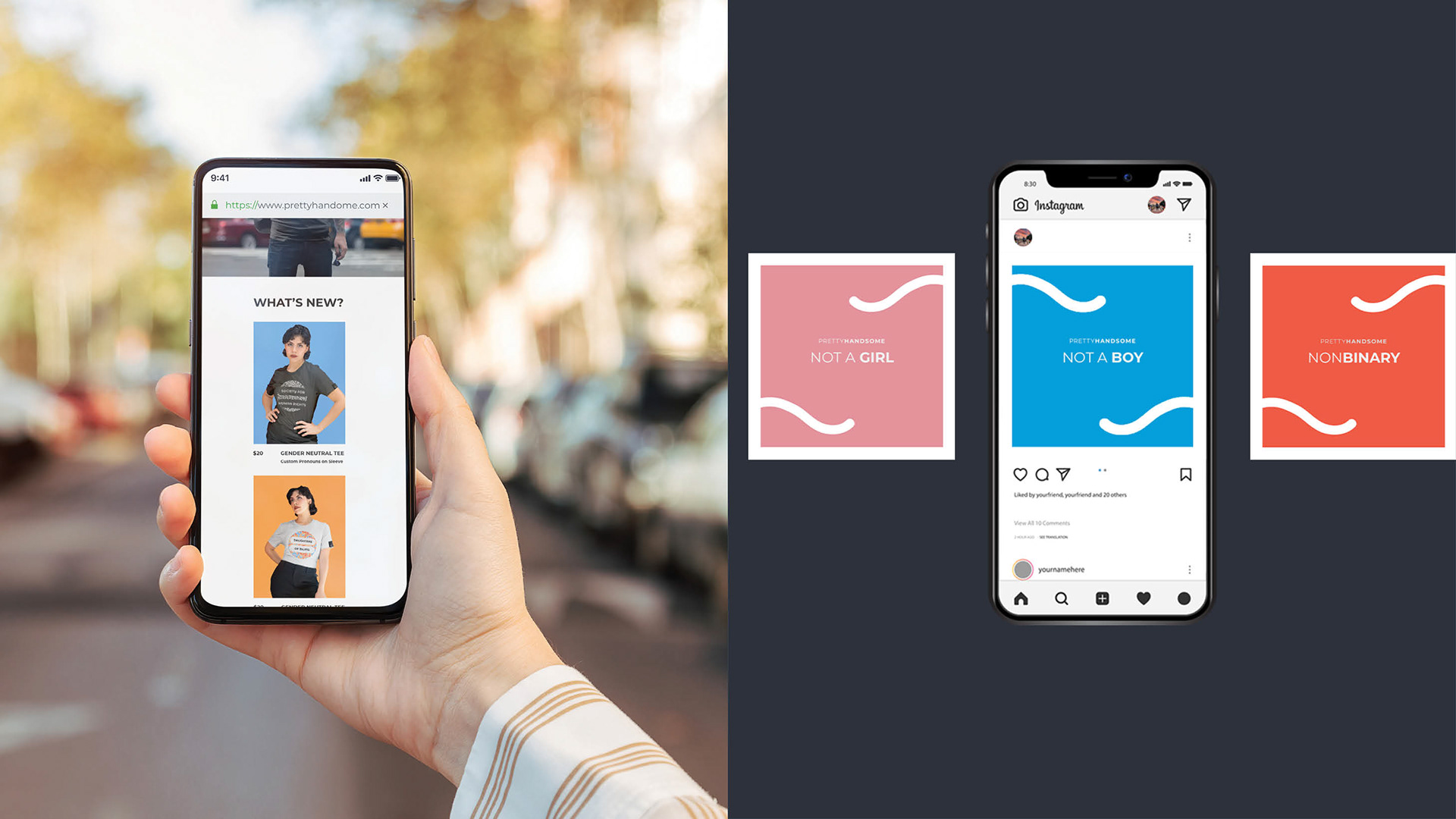 Browse PrettyHandsome.com
Thank you to my mentor

Peter Soutello

for your continued guidance, support, and feedback throughout this project.